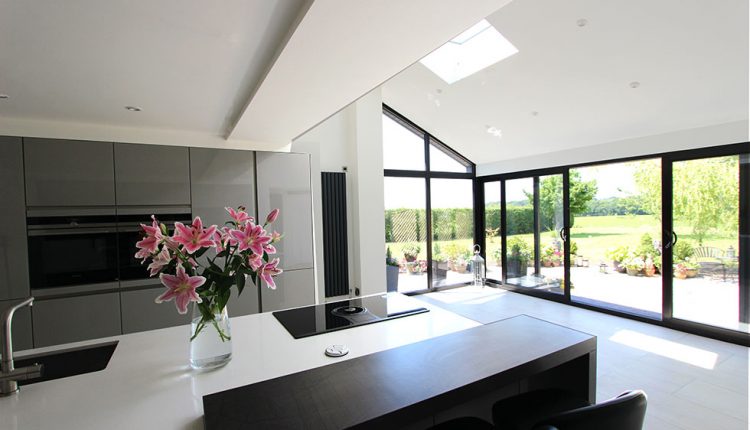 Photo credit: photographed by Pressfoto on Freepik.com
A house extension with Schuller German Kitchen
This real kitchen from a leading UK Schuller dealer and using the Next125 designer flagship for a house extension project included the design, planning and build of the sleek and contemporary building extension in addition to the kitchen
Life's challenges can be a juggling act. Relationships, work, children, family and finances all combine to put us under a lot of pressure and so the home should be a refuge from the pressure.
What you truly desire. Imagine what you could achieve with Next 125
From German Kitchens NW in Cheadle, greater Manchester their clients had performed some renovations to their lovely rural cottage over the years.
In their latest 'refresh' a new house extension was required which was to offer more living space, increase the kitchen footprint, and whilst remaining faithful to the original house, offer a new contemporary styling influence.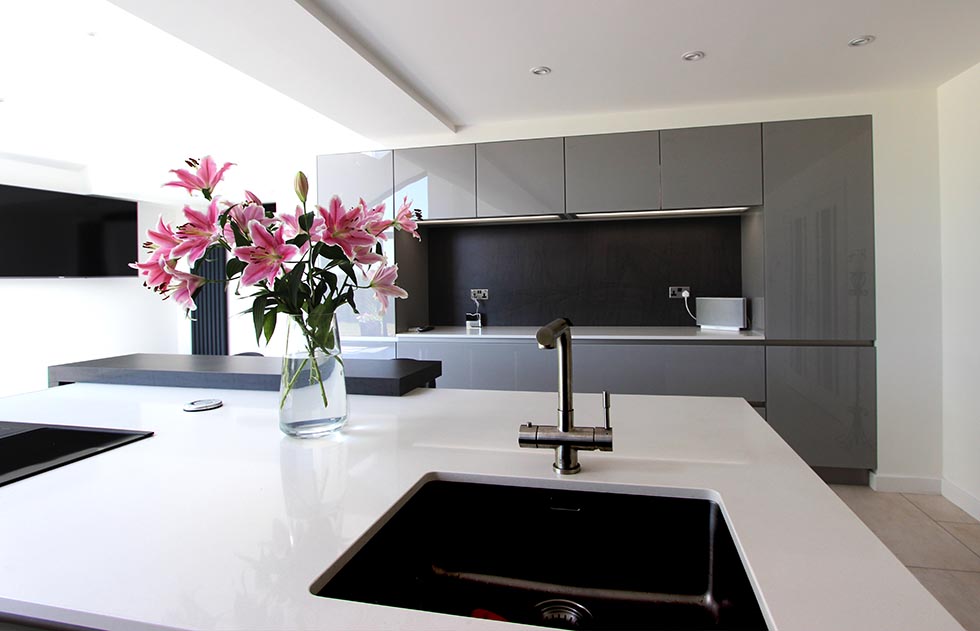 It is not difficult to see that this example of a Real Kitchen project is a fantastic project.
In such an old building it would be tempting to play safe and put in a classic kitchen, a shaker perhaps but the vision of the clients and German Kitchens NW seems to be in harmony.
The end result is phenomenal and the Next 125 furniture, styled and designed as it has here, is perfect. From inside the new kitchen and living space you wouldnt expect to be inside of a 300+ year old rural cottage.
Take a walk outside and you can see how expertly crafted the extension has been to remain faithful to the old stone work of the original cottage, whilst giving a new lease of life and injecting some modernity into the mix.
Do something that pushes your boundaries, something that you wouldn't ordinarily do. Take a calculated risk and push the design envelope.
German Kitchens NW lead designer James said of the project "Our in-house Design and Planning team oversaw the entire kitchen and extension project form start to finish, Our team handled everything from the site surveys, architectural drawings, planning and building regulations through to the build of the steel work and extension itself before finally the installation of the kitchen. Its a great project and we and are clients are both very happy with it."
Real Kitchens Project - Schuller Cheadle
Prev
1 of 6
Next
If you want to take your next kitchen project to it the next level and live in the North West of the UK, German Kitchens NW offer a free home design service covering Manchester, Liverpool, Chester, and further afield.
As the UK's leading Schuller supplier they offer leading edge designs and a full installation service for small, large or complex projects involving building work and they have a Contracts Team for property developers.
Schuller Kitchens Cheadle Showroom
unit 23 Earl Road
Cheadle Hulme
Greater Manchester
SK8 6PT