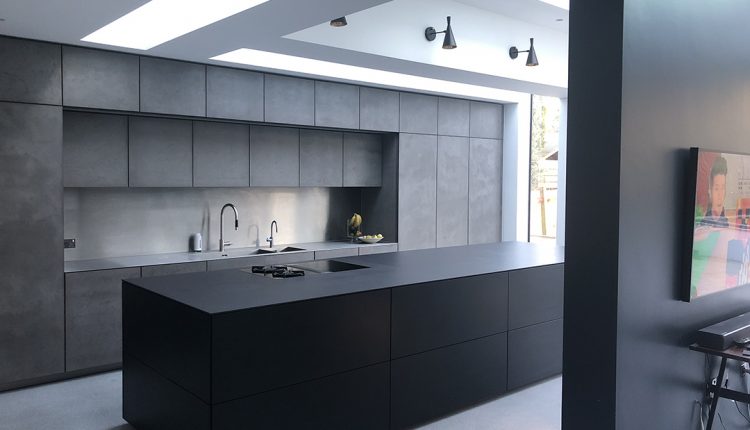 Warendorf Kitchen by German Kitchens London
ThisReal German kitchens London project was completed by German Kitchens London designer Michael McMorran, on behalf of Modus London using the Warendorf brand.
In this exquisite example of the high quality Warendorf brand, GKL designer Michael opted for the 890 Concrete Titanium Grey Finish paired with an Oak Black Veneer & Opaque White Lacquer Mix.
The end result is simply stunning and testament to the well respected work that this German kitchens London project designer regularly produces.
Project Details
Kitchen Furniture: Warendorf
Door Finish: Concrete Titanium Grey
Worktop: 12mm Dekton Sirius surfaces
Appliances: Bora & Gaggenau
Price Range: £70,000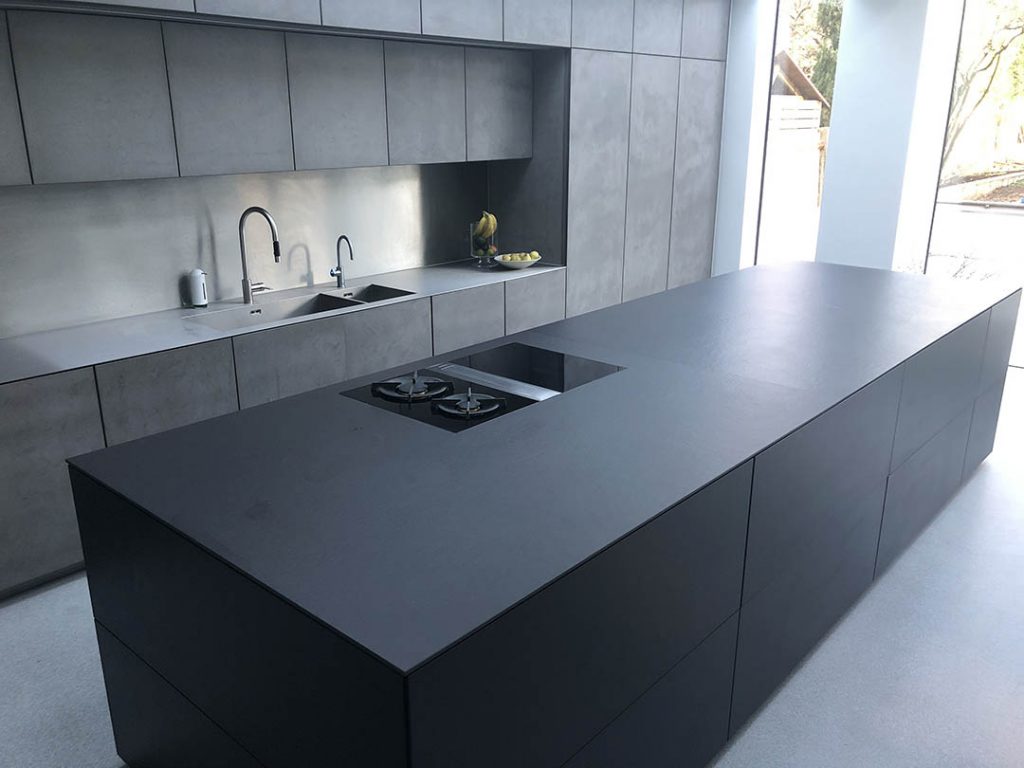 This Warendorf real German kitchen project is stunning. The large footprint allows for an abundance of creative freedom.
The Concrete Titanium Grey finish from Warendorf is simply one of the best metallic / textured metallic door finishes on the market right now, but looking at the end result…..worth every penny.
This kitchen is not just a kitchen, it is an aspirational kitchen that fuses art and function in the footsteps of Staatliches Bauhaus, or more commonly known as the Bauhaus Movement, were beauty with usefulness is a governing design ethos.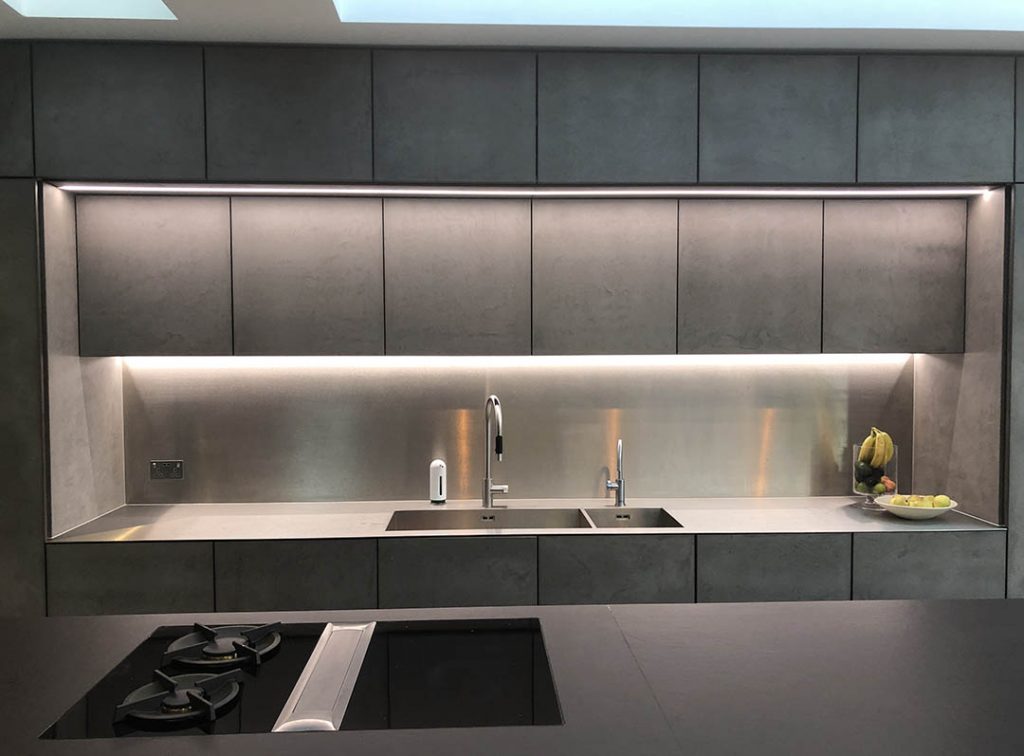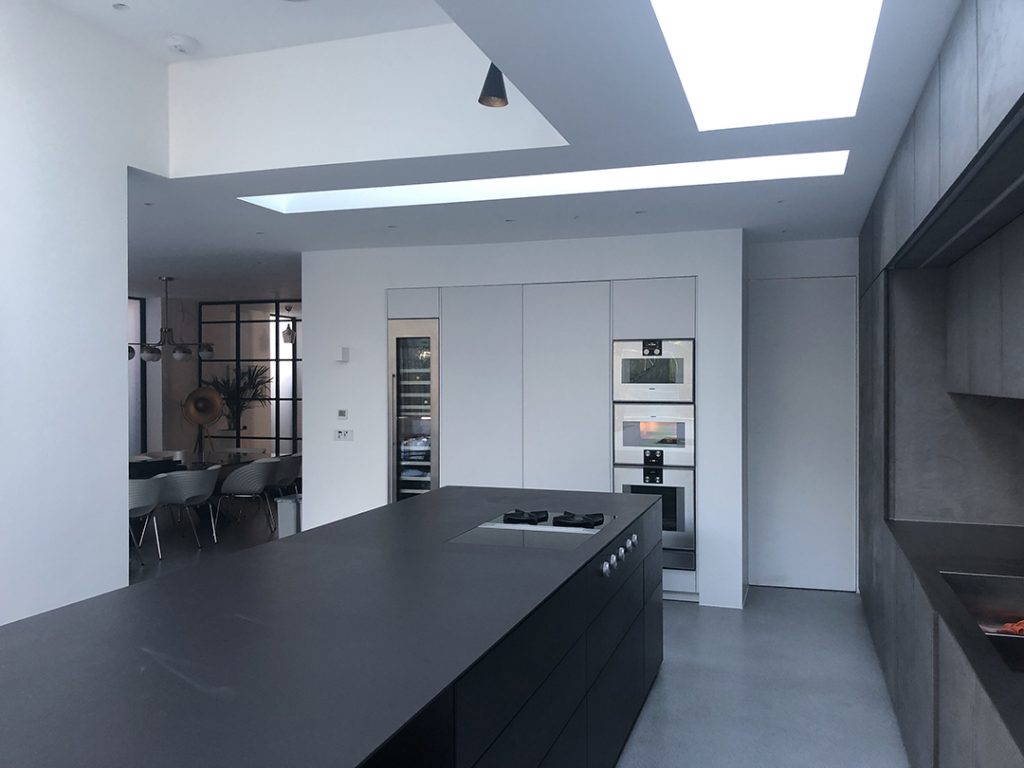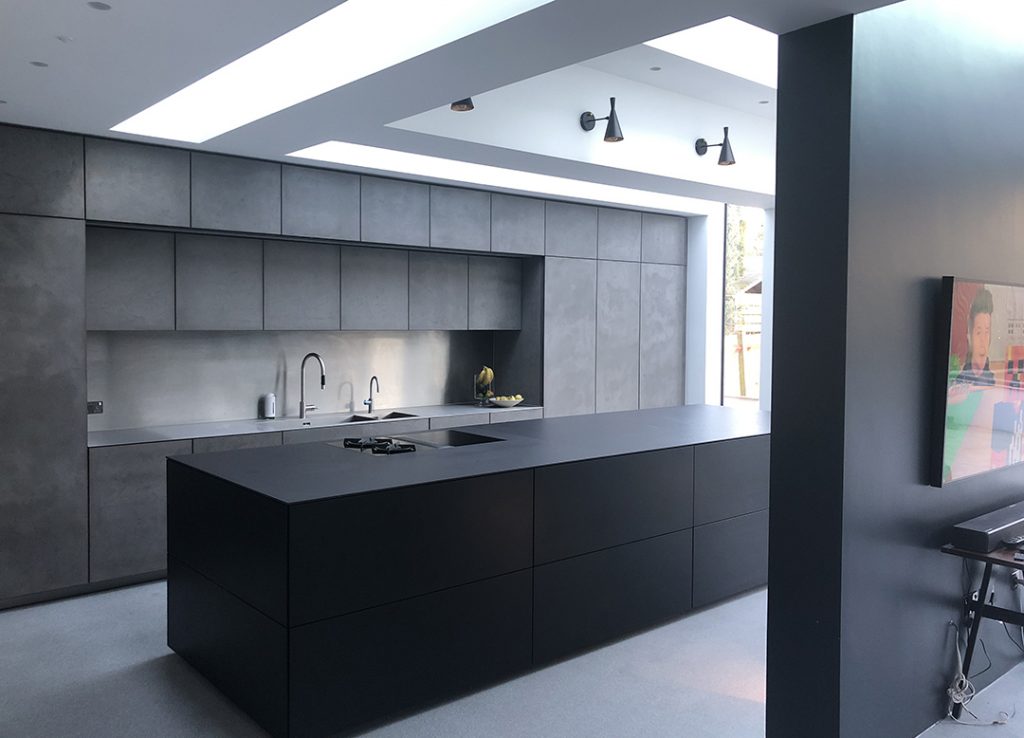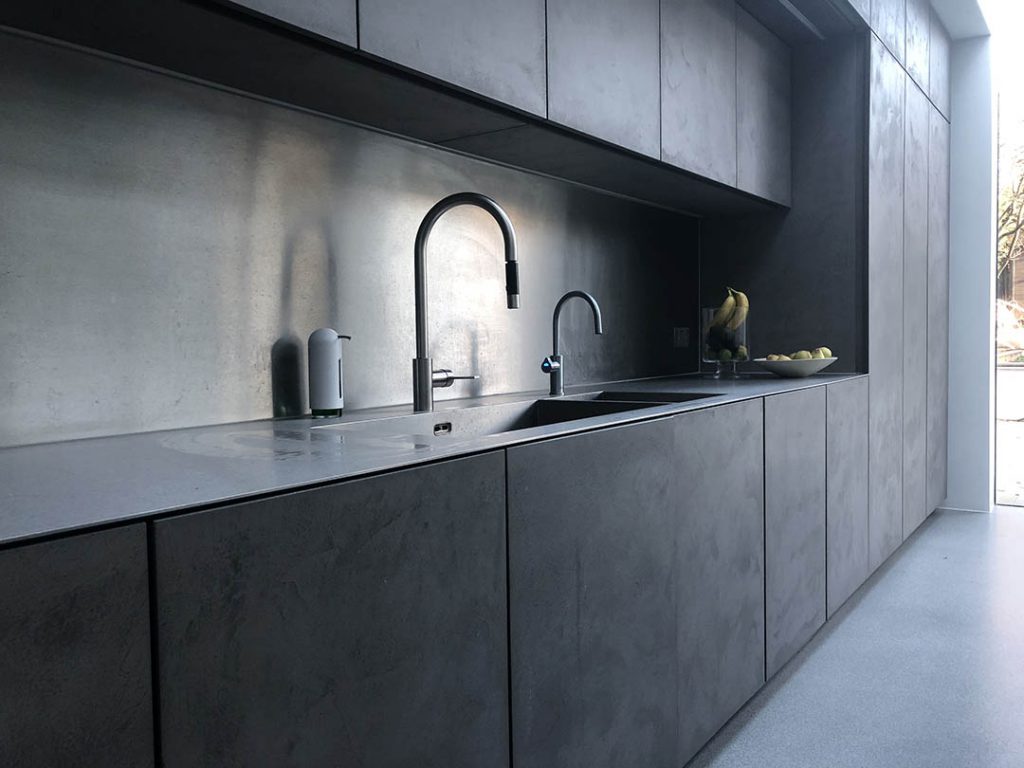 For those not aware of Warendorf, it is a premium German kitchen brand that is growing amongst the discerning UK homeowner, particularly in London.
With lots of high quality designs, materials, colours and furniture options to consider for your next kitchen project.
To Speak to Modus about this Warendorf Real German Kitchen Project or any other of their projects contact them at the details below.
Marble Arch Showroom (by appointment only)
Westmister, London
Phone: 0208 720 6897
Email: info@germankitchenslondon.co
Instant Message / Whatsapp: Please send an email with your mobile number to start instant chat
*Please Note (2023 Update)
Sadly, Warendrof is no longer available in the UK but GKL is also a designer for Schuller, Next 125, and Hacker Kitchens