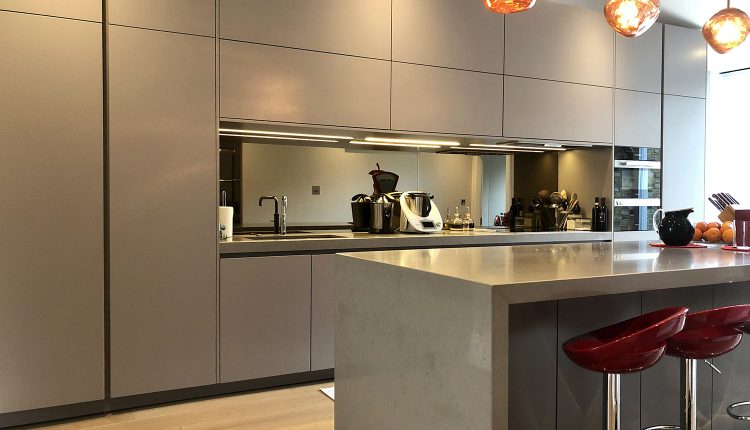 Warendorf German Kitchen by German Kitchens London
This real Warendorf German kitchen project was completed by Michael McMorran of German Kitchens London using the Warendorf brand for their customer in Kensington, of London's West End.
In this example of the premium Warendorf brand, designer Michael opted for a bespoke NCS colour in a lacquered finish.
The Natural Color System (NCS) is a proprietary perceptual color model developed by the Swedish Colour Centre Foundation, that many interior designers use over say RGB or CMYK in that NCS focuses more on visual appearance as opposed to the manufacture of colour in the different mediums or substrates.
The end result is another example of a premium German made kitchen from the well respected portfolio of work by Michael McMorran at German Kitchens London.
Project Details
Kitchen Furniture: Warendorf
Door Finish: Bespoke NCS Colour in Smooth Lacquered Finish
Worktop: 70mm Caesarstone 4030 Pebble
Appliances: Miele Ovens inc 90cm Wide Oven, Warming Drawer, Hob & Wine Cooler
Price Range: £50,000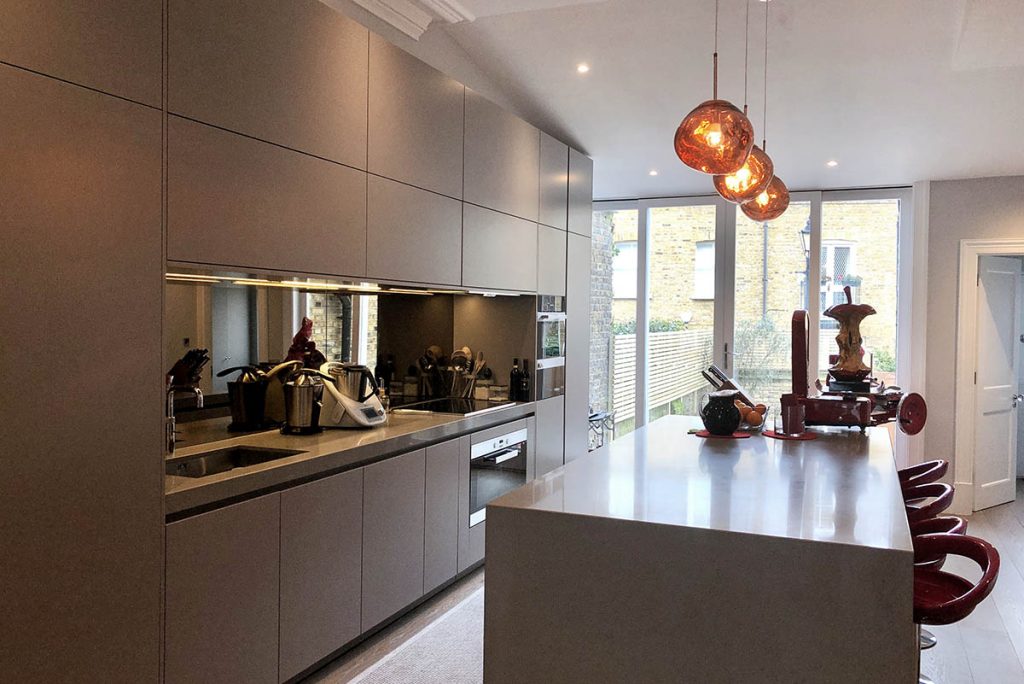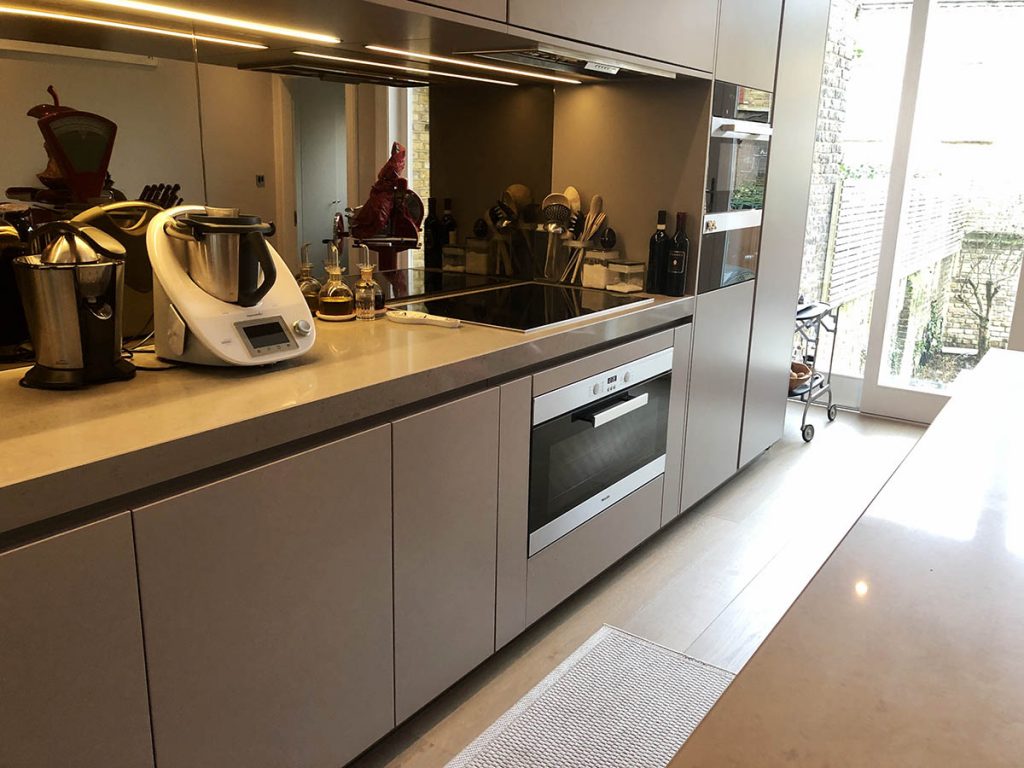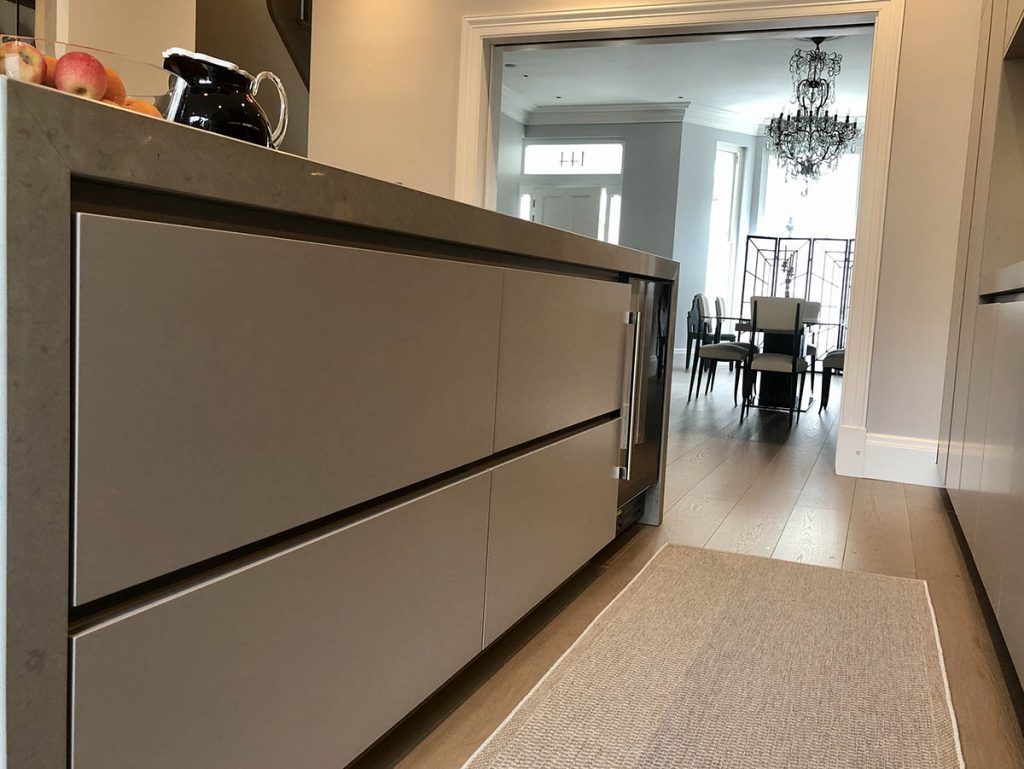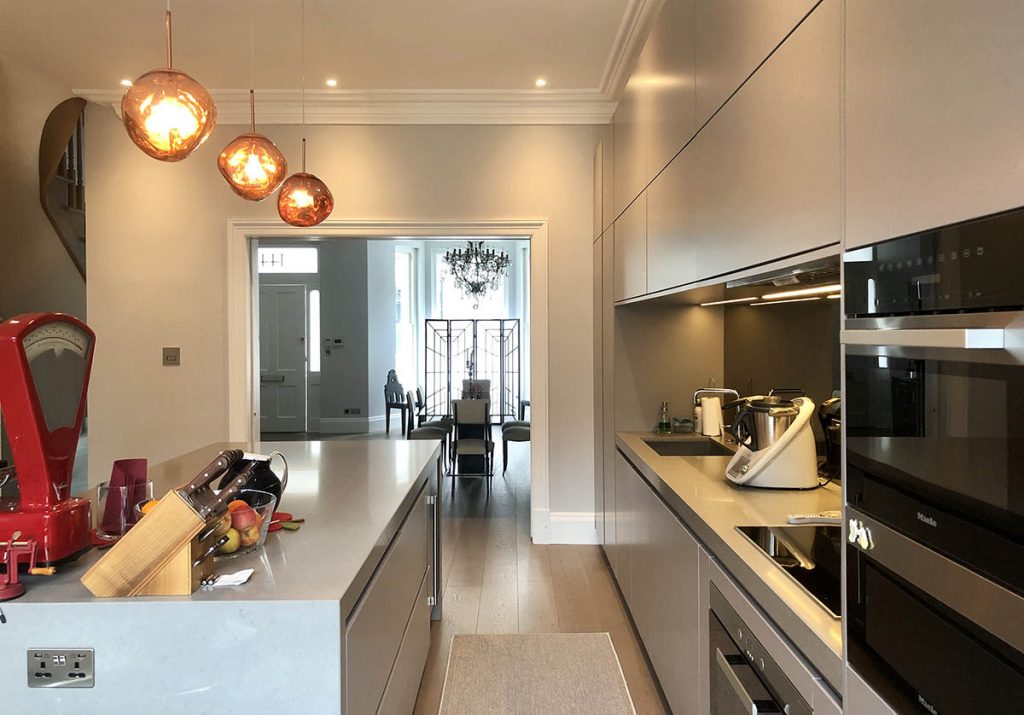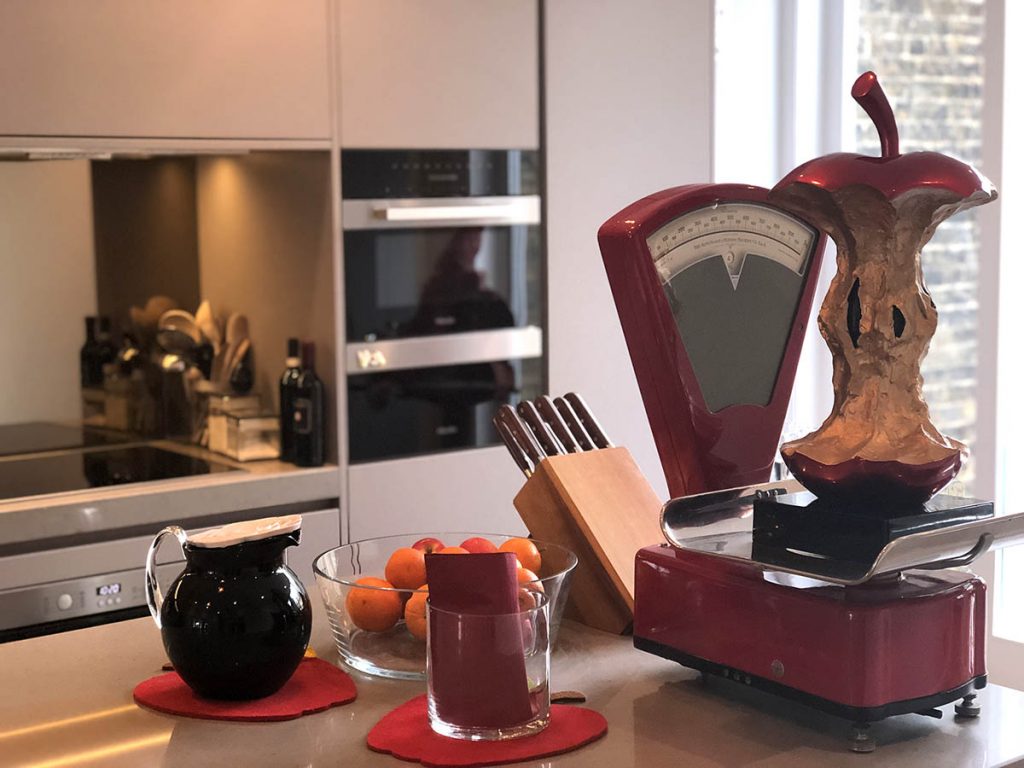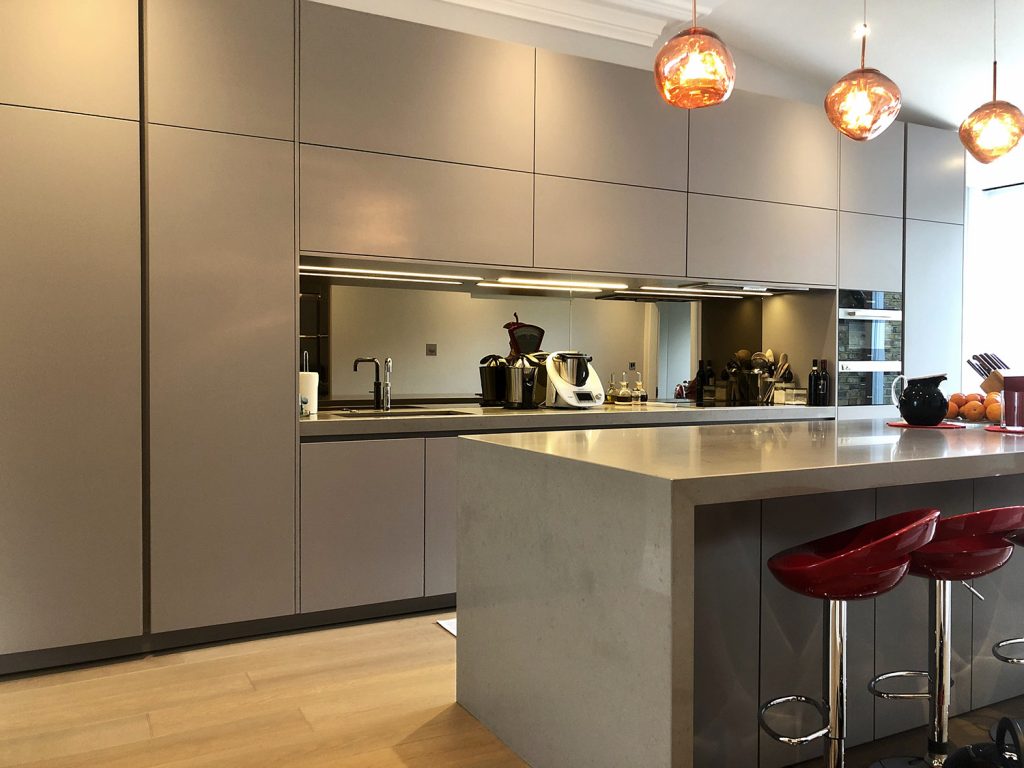 This Warendorf real German kitchen project is stunning. The large footprint allows for an abundance of creative freedom.
The Bespoke NCS Colour system in lacquered finish oozes warmth and character.
The 70mm chunky work surfaces do a effortless job in framing the large kitchen island and the use of Bronze Mirror Splashbacks created added visual space in their reflections.
The use of true handle-less doors is something that is synonymous with German kitchen yet Warendorf have taken this concept to new levels.
To the tall bank of wall units, motorised doors allow for ease of use and improved accessibility, and being mounted flush to adjacent cabinetry, the visuals are suitably enhanced also, for added architectural appearance.
For those not aware of Warendorf, it is a premium German kitchen brand that is growing amongst the discerning UK homeowner, particularly in London.
To Speak to GKL about their Warendorf Kitchens, this Project or any other of their real kitchens projects contact them at the details below.
Marble Arch Showroom (by appointment only)
Westmister, London
Phone: 0208 720 6897
Email: info@germankitchenslondon.co
Instant Message / Whatsapp: Please send an email with your mobile number to start instant chat
PLEASE NOTE – (updated 2023) Sadly, Warendrof is no longer available in the UK but GKL is also a designer for Schuller, Next 125, and Hacker Kitchens