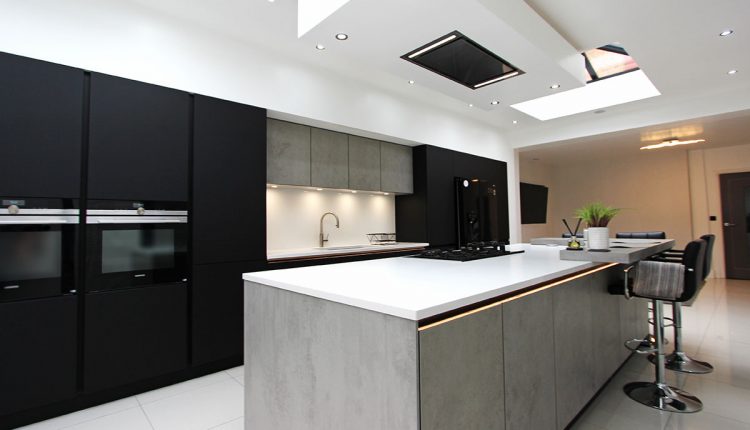 Schuller Kitchens Project in Blackburn
This real Schuller German kitchens project Blackburn was completed by JWK Kitchens of Cheadle, Manchester using Schuller Nova door style Fenix Lava Black and Concrete Ceramic.
Project Details
Kitchen Furniture: Schuller C Collection
Door Finish: Nova Door in Fenix Lava Black and Concrete Ceramic
Worktop: 30mm Schuller Crystal White Ceramic
Appliances: Siemens
Price Range: £30,000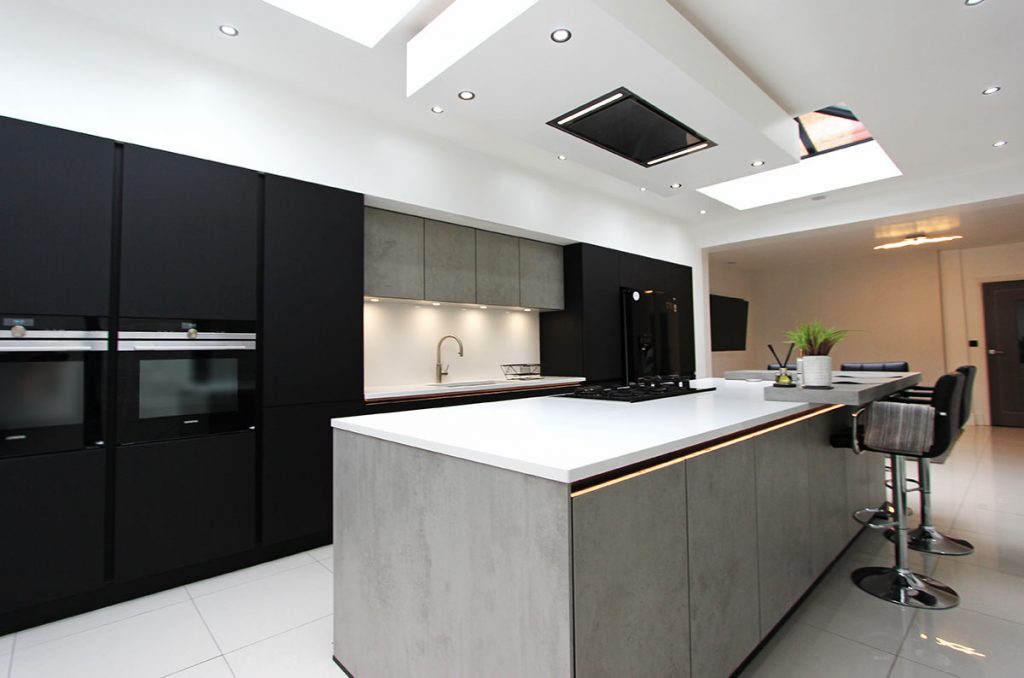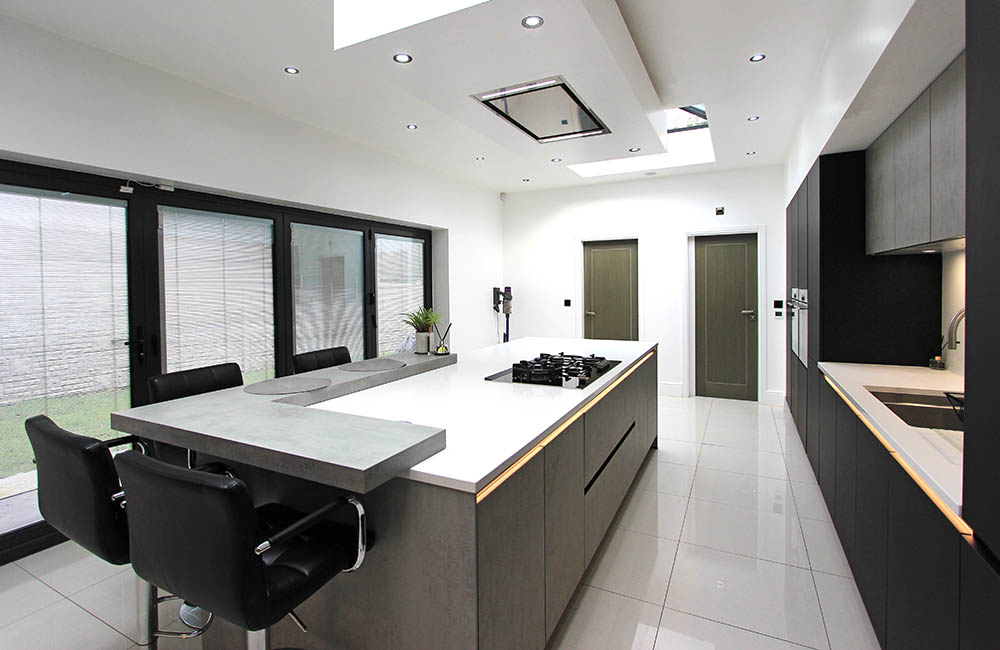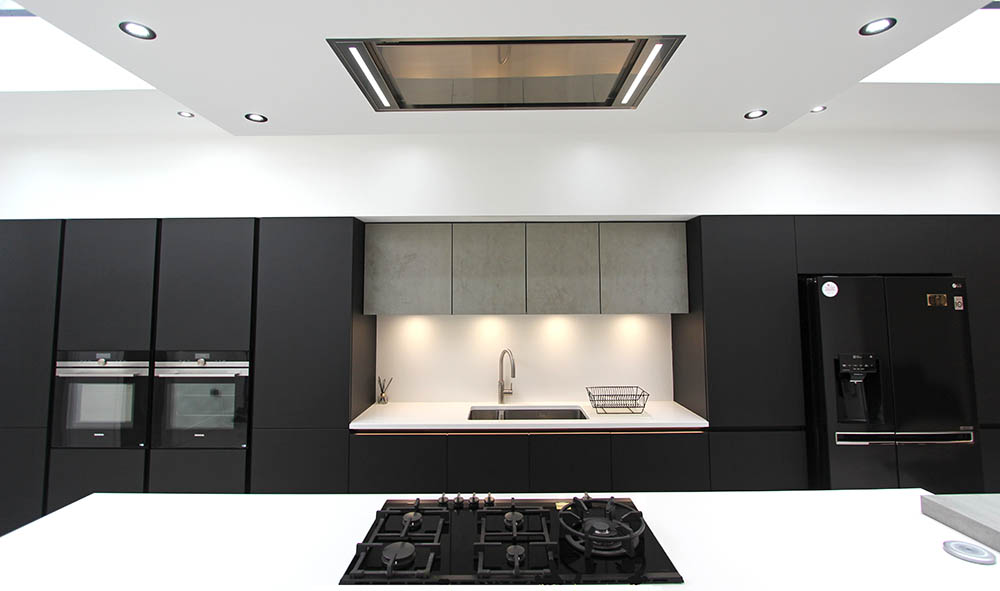 The large footprint open plan kitchen by JWK, one of the UK's oldest Schuller Kitchens suppliers, is a very attractive kitchen. The design is on trend Germanic with nothing  superfluous, or unnecessary. Everything is designed around the usability and functionality of a modern kitchen.
Ample food preparation areas, interspersed with well thought out cooking and storage facilities all with ample space to move around the kitchen make for a very user friendly design.
To Speak to JWK about their Schuller furniture this Real Kitchens Project or any other of their projects contact them at the details below.
JWK Schuller Kitchens Cheadle
unit 23 Earl Road
Cheadle Hulme
Greater Manchester
SK8 6PT